message from the ems chief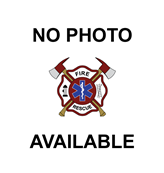 Founded in 1982 as Eastern Pines Rescue Squad, the EMS division of Eastern Pines Fire-Rescue-EMS Inc. has served with distinction and honor ever since. Located just east of Greenville, approximately 13 volunteers and 20 part-time paid staff proudly provide the nearly 19,000 citizens of eastern Pitt County with Paramedic level care 24 hours a day.
Roughly, our response district includes all points east of the City of Greenville and south of the Tar River to the Pitt-Beaufort County line, and southeast of Greenville, almost to NC 102. Communities served include Eastern Pines, Simpson, Grimesland, and Black Jack. In addition to responding with Eastern Pines Fire, we respond with all other "district three" fire departments. We respond mutual aid to other Pitt County EMS agencies and GFR when needed.
Our volunteer staff is comprised of people from all walks of life, including business professionals, entrepreneurs, college students, and medical professionals. All personnel are certified by the North Carolina Office of EMS at various levels: EMT, AEMT, and Paramedic. In addition, some of our members are also members of EPFR or other Pitt County fire departments.
If you are looking for a community-oriented department to become a part of, we would love for you to join our team.
line officers
Chief (34-60): Lea Meeks
Assistant Chief (34-61): Mike Currin
Lieutenant (34-62): James Meeks
Lieutenant (34-63): Meagen Rhodes
administrative officers
Board of Directors Chair: Debra Peaden
Administrative Officer: Michelle Jones
Finance Officer: Melissa Powell
Trustee: Victoria Preston
Trustee: Laith Hamed
Trustee: Bryan Evans
Trustee: Zach Taylor
ems in pitt county
EMS services are provided to the 169,819 citizens of Pitt County by 10 county stations and the City of Greenville Fire-Rescue/EMS (6 stations operating 5 ambulances). The county stations are located in Falkland (station 12), Bethel (station 21), Pactolus (station 24), Eastern Pines (station 34), Winterville (station 41), Ayden (station 42), Grifton (station 43), Bell-Arthur (station 52), Farmville (station 53) and Fountain (station 54). All of the stations provide Paramedic level care. All stations also benefit from Enhanced-911 computer aided dispatching, and our communications center is capable of giving pre-arrival instructions to the caller at the EMD level prior to EMS arrival.


annual report
Response Area:

92.72 sq. mi. (second largest in Pitt County)

Population:

19,667 (highest populated EMS district in Pitt County, outside the city limits of Greenville)

EMS Call Volume:

1,136 (fourth largest call volume in Pitt County)

Volunteer Savings:

over $94,500 (nearly 8,850 volunteer hours)